282. Bengali Boat Blues
If you don't have enough for the whole class… nobody gets a life jacket. Its a tragic story, but you need to check out the computer rendering of this story here in the link.
Link:Â http://news.yahoo.com/video/more-20-killed-tourist-boat-033550831.html
Need a photographer to record your daughters Quinceanera? Dont need a portfolio? Don't need references? Don't mind if some of my pictures need to be classified as "artistic" by some laws? Then im your guy!
Blood of the Pope John Paul II was stolen from an Italian church. Are you ready for the "Pope Wars: Attack of the Popes!"?
While Thad and Mike turn it into a plot by Cobra Commander to take over the world, Carrie finds a survey telling us what car you should be driving. Are you driving the right car???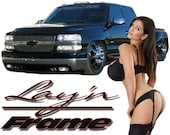 Brian Boitano had a big announcement. TMC covers it.
The gang talks about the earlier video of Bieber supposedly retiring from the music business and some more of his recent troubles. This leads into a TMCtheExpose segment on Sizzurp!
In a weird sort of "Six Degrees of Kevin Bacon" John Cena and his divorce and situation with one of the Bella Twins.
Thank you everyone for taking this crazy ride with us each episode! We love you!
Leave a comment below